Rent. Buy. Making it easy.
You can rent a Warsco unit for a day or buy a unit for a lifetime. We provide the very best service, from delivery and installation to support and collection, and that's a guarantee!
Delivery
Warsco has a wide range of vehicles for delivering your units efficiently and economically.
Installation
We can install and erect your units in an instant – even in those spots that seem completely inaccessible.
Repairs and alterations
If you suddenly encounter an unanticipated issue with your unit, we provide all the support you might require and will always find the right solution.
Collection
We'll also provide professional support and transportation for collecting a unit after the rental period.
Looking for temporary accommodation?

VITAL SEGERS
RENTALS REPRESENTATIVE
If our standard solutions for modular constructions do not meet your requirements, then we'll be happy to customise them. Some projects need nonstandard solutions. So, if you're looking for units that combine working, sleeping and eating facilities or anything else, then be sure to let us know exactly what you need and we'll design the perfect unit for you.
Explore all the options
DID YOU KNOW?
You can rent a wide selection of basic furnishings from us, such as tables, chairs, desks and cupboards. Your imagination is the only limit!
Why should I rent a unit?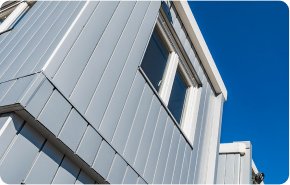 01
Flexibility: when you rent a unit it is available for a specific period without having to buy it. That is very useful when you are dealing with temporary or changing space requirements.
02
Cost efficiency: it is often cheaper to rent a unit instead of buying one, especially when you only need it temporarily.
03
Scalability: you can rent additional or fewer units, according to the situation at hand, making it easy to cater to changing space requirements.
04
Financing: renting units can be a great solution for companies or individuals that do not have sufficient funds for buying one.
4,000 units in circulation, all ready to meet your every need.