Perfection in modular construction.
Warsco considers innovation as a matter of honour. By using durable materials, high quality insulation, innovative assembly techniques and a local and circular production process, we guarantee the very best Made-in-Belgium quality.
12
standard 12 cm floor insulation
12
standard 12 cm roof insulation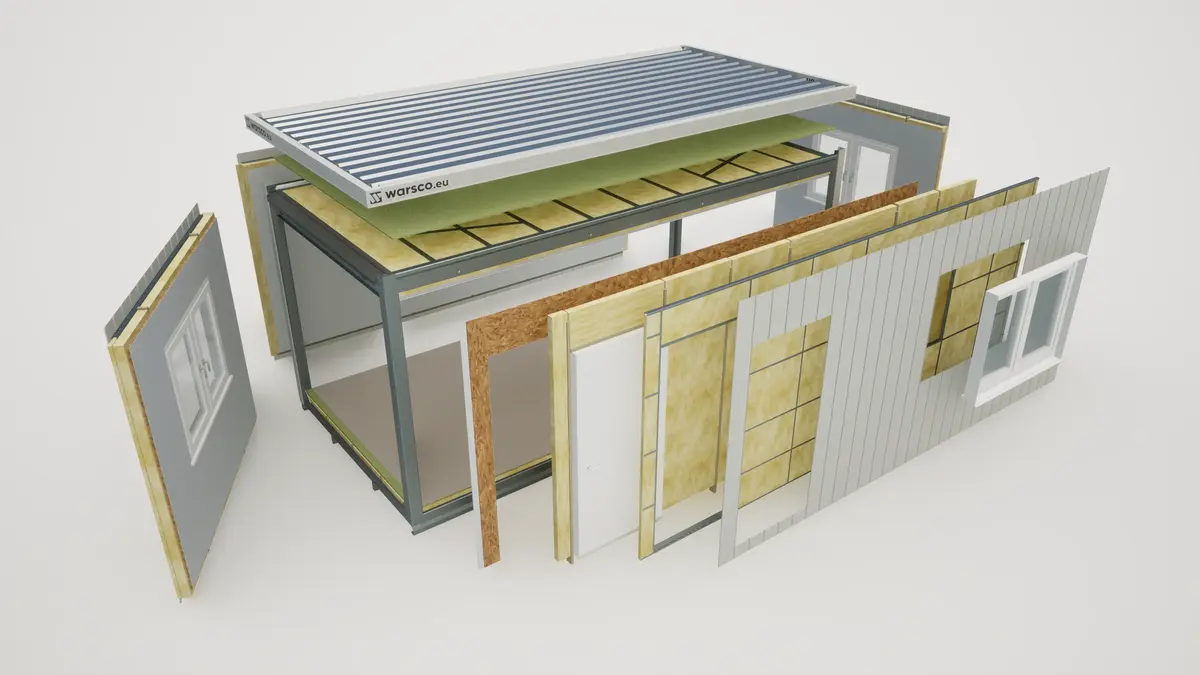 12
standard 12 cm wall insulation
300
standard 300 cm external height
Built for tomorrow, used today.
Warsco units are constructed using materials that are corrosion and wear-resistant, and they are punched, crimped and bolted together or, where necessary, welded or cut. Together with high-quality floor, roof, window and wall insulation, energy efficiency is guaranteed.
01.
Sturdy construction using galvanised steel
Our units are so robust because of their sturdy construction using galvanised steel, with all punching and crimping performed inhouse. They come with built-in lifting eyes and up to three units can be stacked, while their standard height is 300 cm (which can be increased to 380 cm).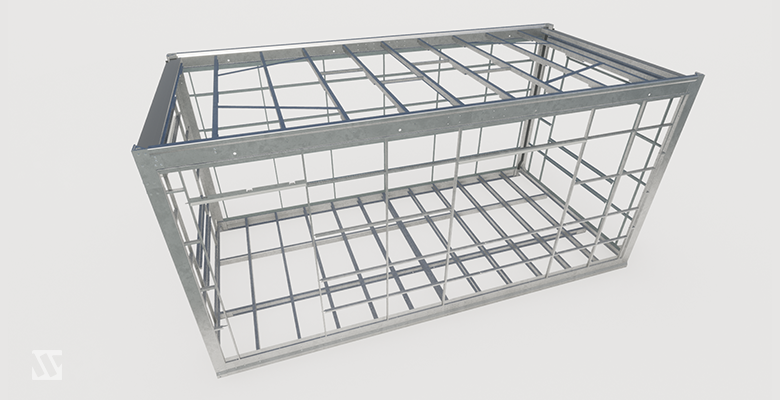 02.
An incredibly strong frame and the best possible floor construction
All our units come with a flooring frame that houses a 12 cm insulation layer. Next comes a 22 mm water-resistant chipboard panel, which is glued in place, and finally a versatile and maintenance-friendly vinyl layer, or any other finish of your choice.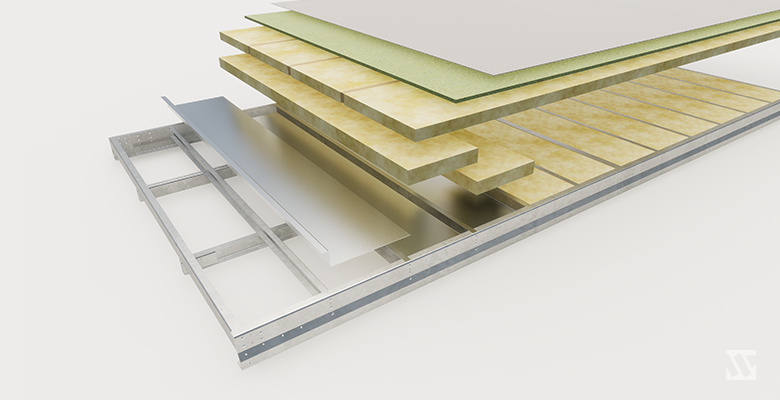 03.
A roof to cap it all!
Our galvanised roof with a 12 cm insulation layer, built-in lifting eyes and integrated gutters on all sides gives you a roof to cap it all. The perfect construction and insulation (that meets even the strictest energy performance and indoor climate standards), together with a Colorcoat HPS200 Ultra pre-finished steel roof sheet as the final layer, guarantees you the ultimate in durability and corrosion-resistance.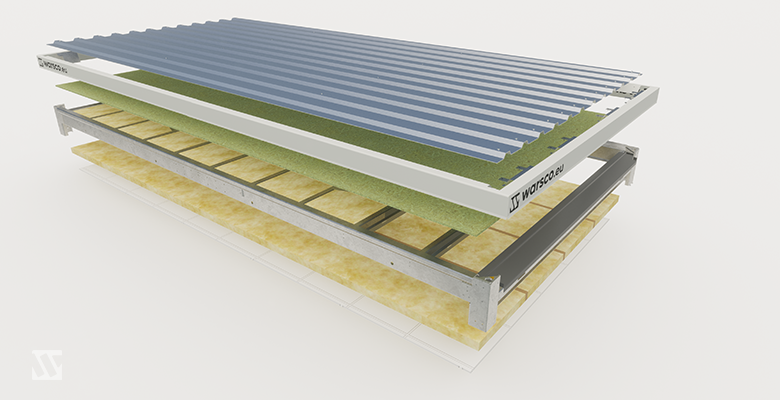 04.
Modular walls
Our innovative modular exterior walls likewise contain a 12 cm insulation layer, while our unique assembly system prevents any thermal bridges between the pre-coated galvanised exterior plates and the wooden frame for the inner walling. Our standard interior finish consists of laminated moisture-resistant chipboard with plastic joining strips concealing the seams. Should you require a seamless or more decorative finish, you can opt for a solution such as ClickWall or plasterboard walling.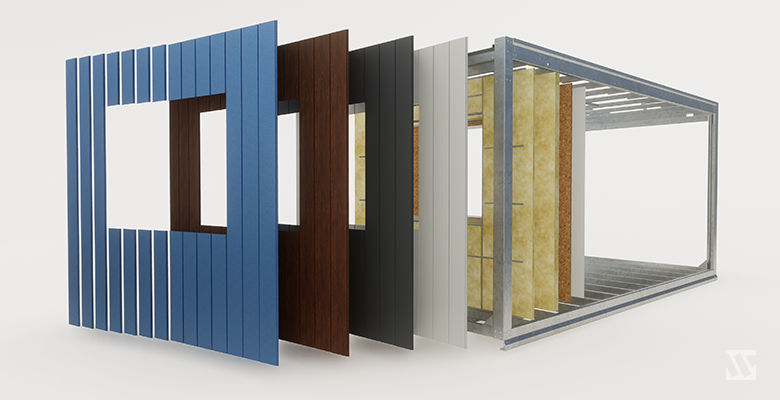 05.
Top quality exterior joinery
Windows and doors are very important, and not just for aesthetic reasons but also for functional purposes. Our high-quality insulating glass means the indoor temperature is always pleasant, irrespective of how hot or cold it is outside. Additional roller shutters and/or lattices provide further security against intruders. Both manual and motorised roller shutters and screens are available.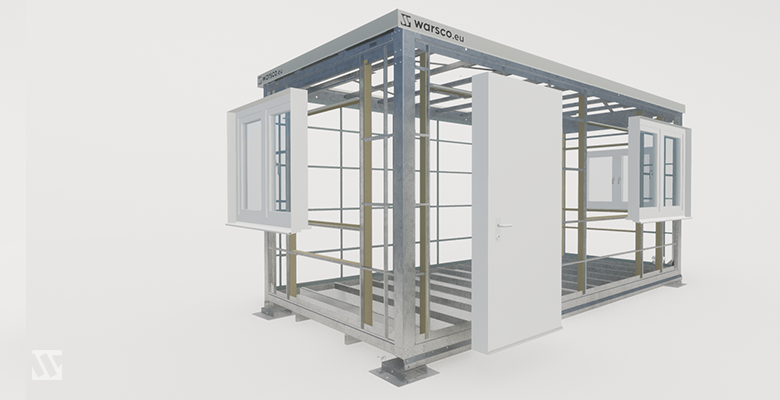 06.
The basics are always there
Every Warsco unit is fitted with well-considered basics, such as LED lighting, built-in cables, child-safe sockets and switches, a washable interior finish, high-quality vinyl flooring and heating with optional air-conditioning. The fact that power and water can be connected through the wall or floor means the units can be fully fitted out, no matter where they are located.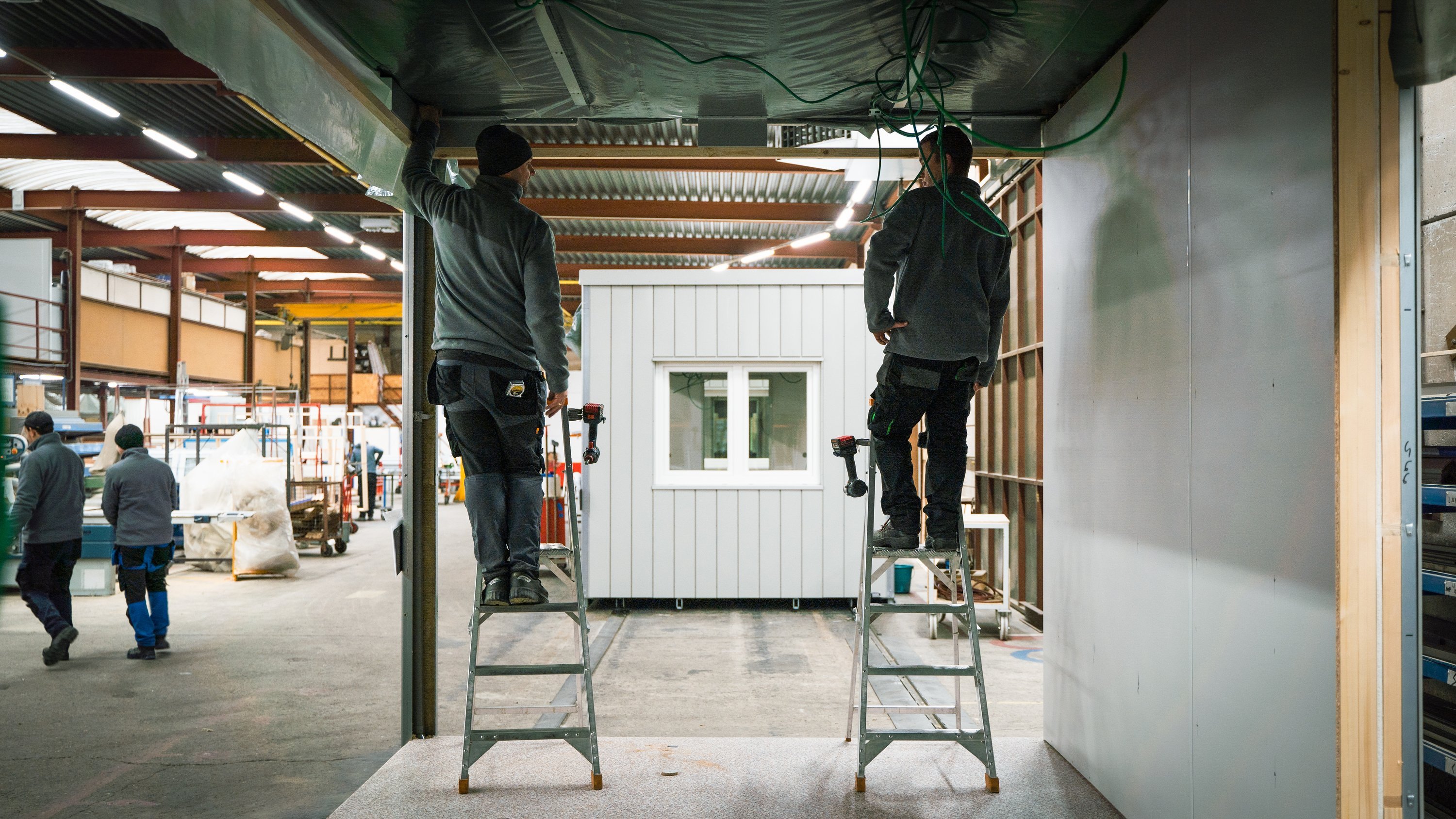 07.
An extensive range of options and extras
The basic frame means that our stairs and platforms can be easily attached, and our modular staircase means it doesn't matter if you require just one step or many. Our foundation system, which is easily height-adjustable, can also be supplied so that your unit is always stable, irrespective of where it is installed.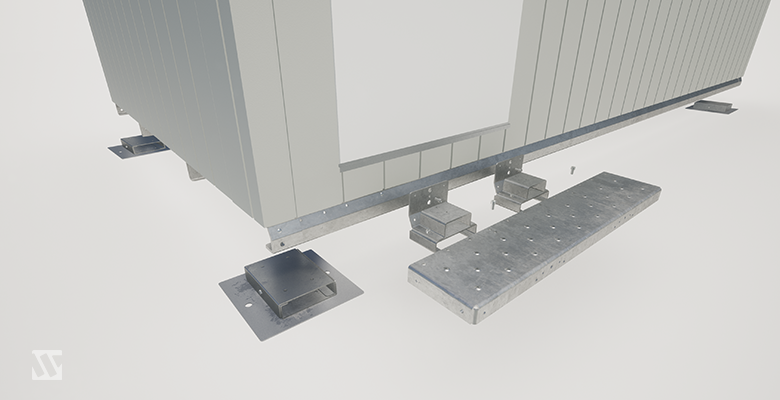 08.
Safety comes first, both for you and for us!
Whether it's at Warsco, on the road or onsite, safety always comes first!
fasten base of unit instead of using crane attachments
truck clamping system
truck hoisting system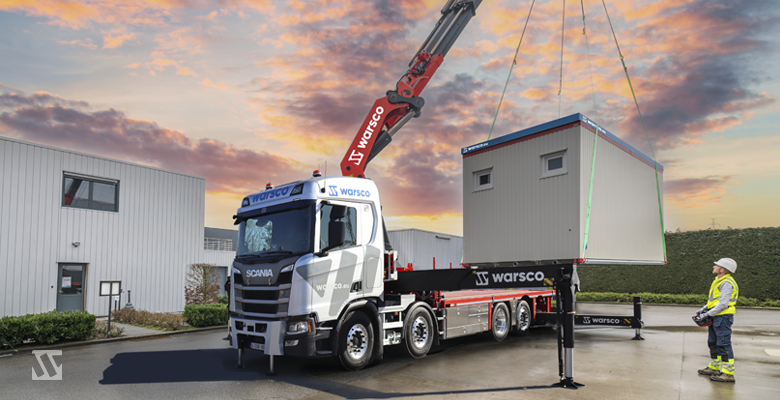 09.
Quality, innovation and sustainability
Our modular units last longer than every other comparable product on the market, thanks to a combination of durable and high-quality materials, innovative assembly techniques and a local and circular production process. Our clients reap the benefits of that durability, while our production is based on sustainability – Warsco is helping to build a better future.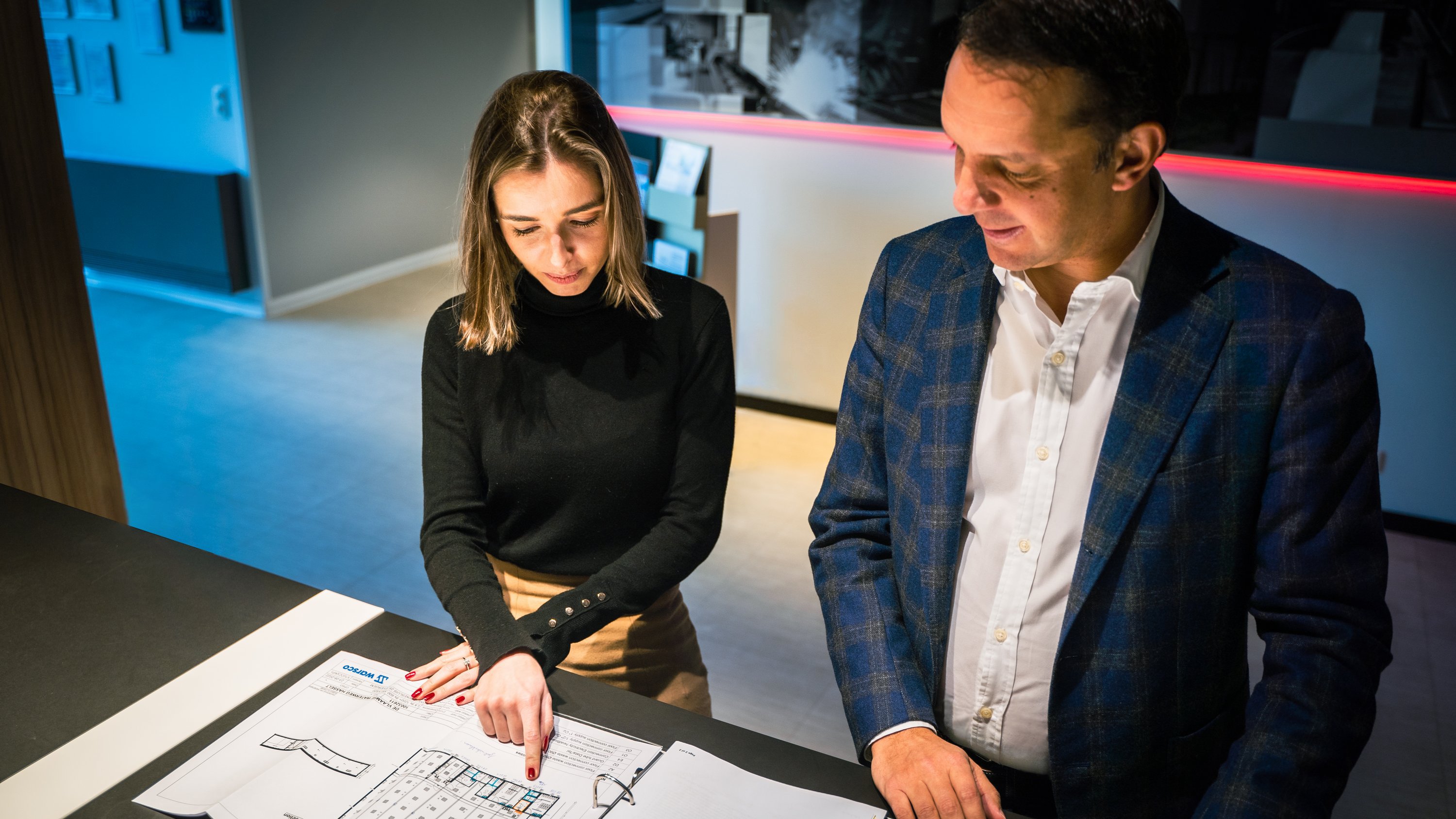 Buy space. Rent space. Enjoy space... For a day or a lifetime.
Need help to find the perfect unit?
Renting
Our units can be rented for a day, a week, a month, a year or for a lifetime. Every unit. For every space.
Customisation
Sometimes, customised units are needed for specific jobs. Let us know what you need and we'll come up with the right solution for you.
Used units
Thanks to our wide range of rental units, Warsco often has second-hand ones up for sale.
Buying
Buying a unit will always give you the best TCO, especially when you know that a Warsco unit lasts three times longer than average.