Ready to serve.
Warsco is ready to serve you at every stage of your journey – whether you need professional advice for buying a unit complex or require urgent assistance during a project. Warsco is built to serve.
Tailored quotes
Our quotes are detailed and there are no hidden surprises, while our designs are customised to meet all your specific requirements. That means you can go through all the details once more and look forward to your accommodation solution… without a care in the world.
Delivery and assembly
Our team of experts ensures that your unit is transported efficiently and safely from one of our logistics centres to the location of your choice. We use our own transport to guarantee that your building is delivered and erected on time and in accordance with the agreed-to specifications. You can enjoy full use of your new accommodation, while we handle all the worries!
Service
Our service teams are always ready to respond rapidly to any repair requirements you might have. Our specialised staff excels in a wide range of fields, including electrical, plumbing and HVAC work, guaranteeing a fast and efficient solution for any technical issues.
Storage
No space to store your Warsco units? No worries! We always have a safe and efficient storage solution for you, with your units kept in a suitable location so that you never have to worry about whether they are safe or available.
From delivery and installation through to maintenance, repairs and storage.
Our logistics centre is the beating heart of all our activities. Our 6.8 hectare site is home to our joinery centre, metalworking, electrical and plumbing specialists, a warehouse, a fully automated unit-washer and many other facilities. We have 4,000 rental units in permanent circulation, so are always able to satisfy your requirements.
6.8 ha
Warsco biggest site
EVERYBODY DESERVES THE VERY BEST QUALITY
Ready-made solutions for all activities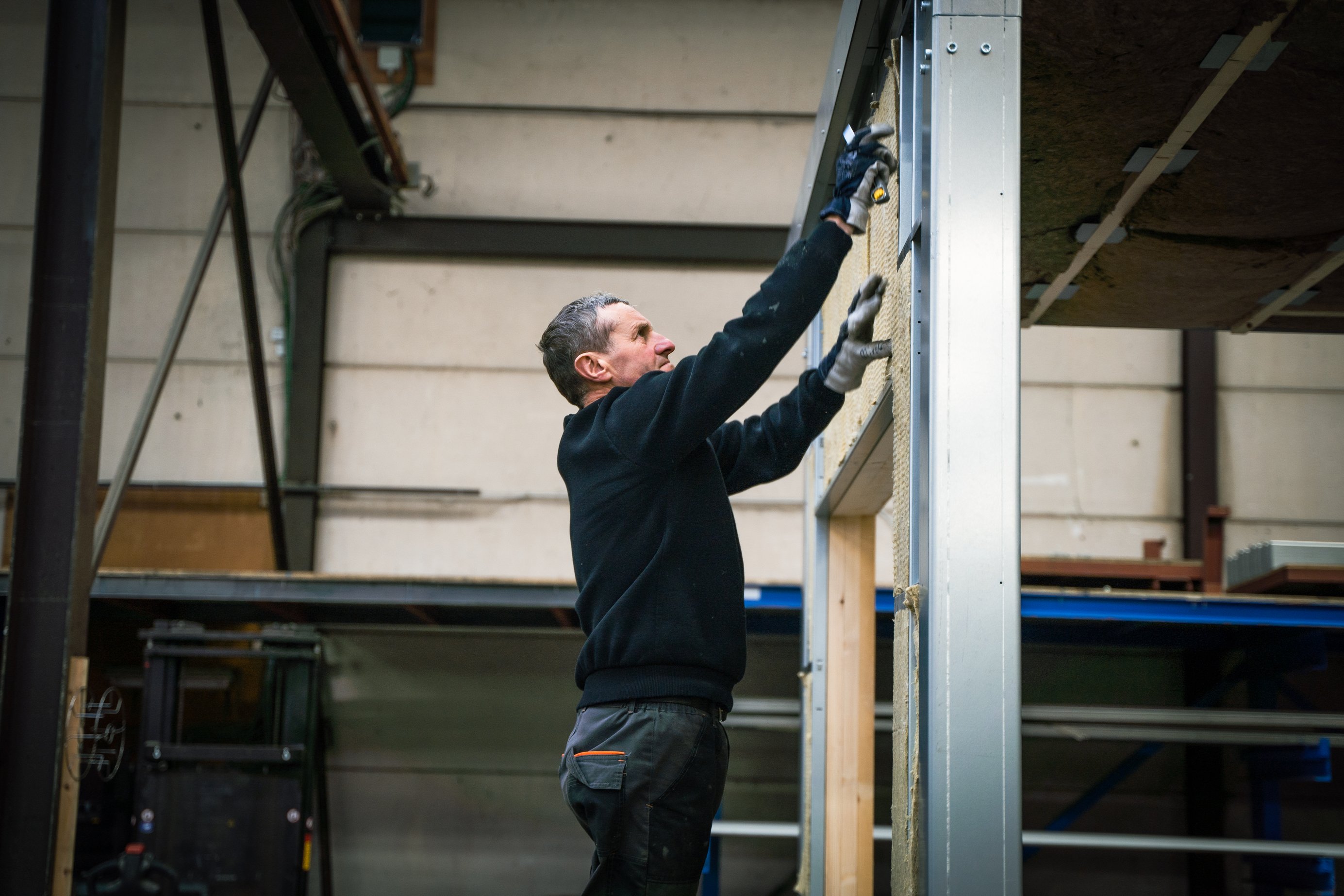 01.
DURABLE CONSTRUCTION
All our units are based around a galvanised steel framework, with all the other materials carefully selected in order to create a highly durable unit.
02.
OUR TRANSPORT OPTIONS
An extensive fleet ranging from trucks and service vehicles through to tower and telescopic cranes. We have the right vehicle for every job.
03.
INVENTIVE DESIGNS
Nonstandard solutions and customisation, employing cutting-edge assembly techniques.
EVERYBODY DESERVES THE VERY BEST QUALITY
Ready-made solutions for all activities
Insurance against storm-related damage
Sudden gusts of wind, hailstorms, floods and any other force of nature – with Warsco you are fully insured against any form of storm-related damage.
Short lead times
From initial query and quote to delivery and installation – Warsco will respond quickly whenever necessary.
The best prices
For Warsco, top quality does not mean top prices. Our new and used units are all available at a fair price.
Our transport options
Trucks, crane trucks, telescopic and other cranes, tractors, trailers… you name it! Our transport options cover every job.