Rent. Buy. Making it easy.
You can rent a Warsco unit for a day or buy a unit for a lifetime. We provide the very best service, from delivery and installation to support and collection, and that's a guarantee!
Delivery
Warsco has an extensive fleet of vehicles to ensure your units are delivered both efficiently and economically.
Installation
We can install and erect your units in an instant – even in those spots that seem completely inaccessible.
Our service team
If you suddenly encounter an unanticipated issue with your unit, we provide all the support you might require and will always find the right solution.

RAMON FERNANDEZ
Responsible for planning
Our logistics centre is the beating heart of Warsco, a 6.8 hectare site that is home to our joinery centre, metalworking, electrical and plumbing specialists as well as a warehouse and fully automated unit-washer. This is where we store, clean and repair our units – all 4,000 of them – so that we can always rapidly meet all your requirements.
Explore all the options
DID YOU KNOW
If our standard modular units do not meet your specific requirements, we will be happy to perform all customisation tasks.
Why should I buy a unit?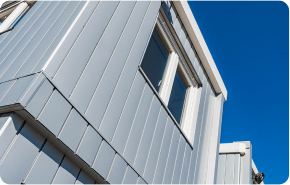 01
Flexibility: our units are easy to move and are a flexible solution for all your temporary or changing space requirements.
02
Cost efficiency: mobile units frequently work out cheaper than permanent structures.
03
Fast delivery: units can be delivered and installed quickly, making them a quick solution for all temporary or urgent space requirements.
04
Sustainability: many of our units can be recycled or repurposed, guaranteeing sustainability.
Guaranteed optimal TCO – quality that won't break the bank.